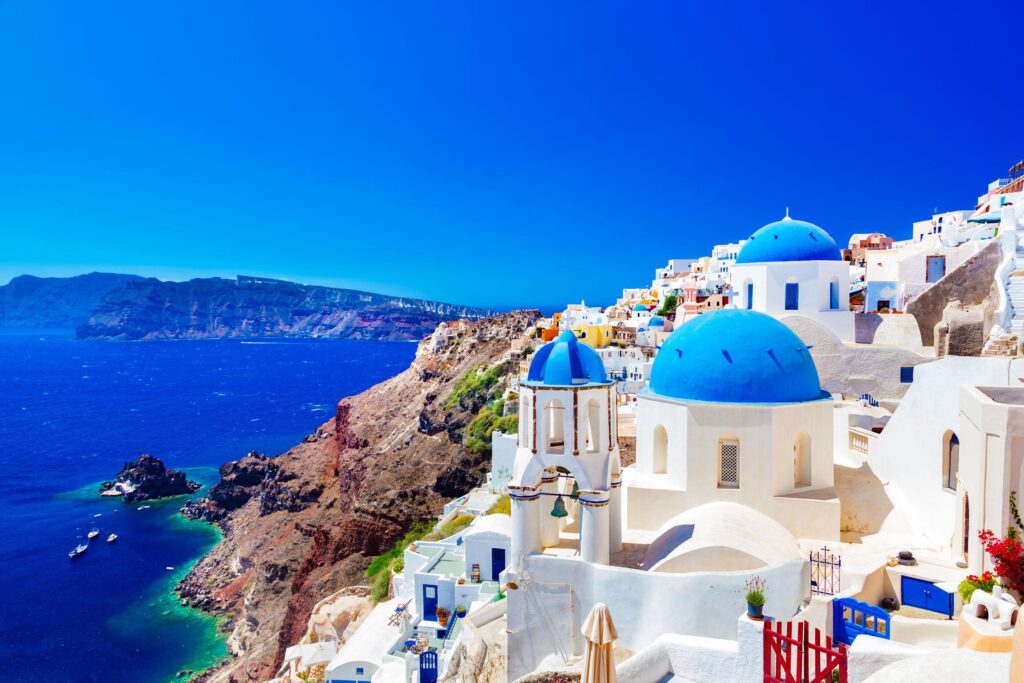 Unforgettable vacation in Greece
Greece is not only an ancient culture that made tracks in most corners of the world, it is also a modern tourist hub abounding in unmatched experiences and cathartic discoveries. Greece has everything you need for a vacation that will live in your memory and keep you warm during cold winter days. Whitewashed villas in…
Greece is not only an ancient culture that made tracks in most corners of the world, it is also a modern tourist hub abounding in unmatched experiences and cathartic discoveries.
Greece has everything you need for a vacation that will live in your memory and keep you warm during cold winter days. 
Whitewashed villas in Greece, ancient ruins on the mainland, and scenic olive groves spotted across the land – this country has different faces.
The Greek land has something to offer to even a worldly-wise traveler who has explored every alley around. Are you looking for secluded or blonde-sand beaches? For breathtaking views or authentic villages? For sapphire water or historic sites? For delicious food or one-of-a-kind experiences? Well, Greece has all of that and even more.
Why visit Greece? 
What makes Greece an ultimate holiday destination? Why do millions of travelers flock to Greece every year? Well, there are some good reasons for that. 
The holiday of a lifetime
With rugged mountains, vibrant lifestyle, cube villages, and pristine beaches, Greece is the perfect station to chase the unexpected and soak in the natural beauty of stunning Greek Islands and picturesque landscapes that will make your holiday never-to-be-forgotten.
Walking on sunshine
Greece is the perfect venue for those travelers who like to bask in the glow of the warm and gentle sun. Known for perfect weather conditions, Greece can be counted on to be beautiful all year round if you choose the right place. 
Incredible scenery
There's not a person in the world who hasn't been daydreaming about turquoise pristine water and jaw-dropping vistas. Greece boasts one of the deepest gorges in Europe, as well as panoramic views, hilly islands, and cliff top monasteries. Each place in Greece feels special and has a distinctive look and smell. 
A country with a past
Greece is a country of a glorious past that has left its traces throughout the whole land. Here you can visit countless world-famous archaeological sites and walk the same ground as Plato, Aristotle, and Hippocrates. It's the only country where it's harder to avoid ruins than to find them. Did you know that 18 Greek historic sites are inscribed on the UNESCO 
World Heritage List?
Ridiculously delicious food
Greek cuisine alone can make you consider visiting Greece. Its famous Mediterranean diet is the key to longevity. If you love fresh vegetables, fish, and seafood, Greek traditional dishes will take a warm place in your heart. Even the smallest tavern in Greece can amaze you with its unique ethnic recipe. 
A broad spectrum of accommodation options
Accommodation types that suit any taste is another distinctive feature of Greek holidays. From local hotels and stone-built hideaways to pensions and 5-star resort hotels, there is always something well—suited to your needs and requirements. However, if you want the perfect setting for relaxing escapes, you should definitely try holidays in Greek villas known for having a serene environment. Here, you'll be able to enjoy luxury, quietness, privacy alongside the sea, and awe-inspiring nature.
The Final Word
The charming land of Greece has the best food in Europe and one of the most staggering beaches in the world to top off the feast. Don't miss the opportunity to discover vibrant lifestyles and wonders – all in one country.
About Author