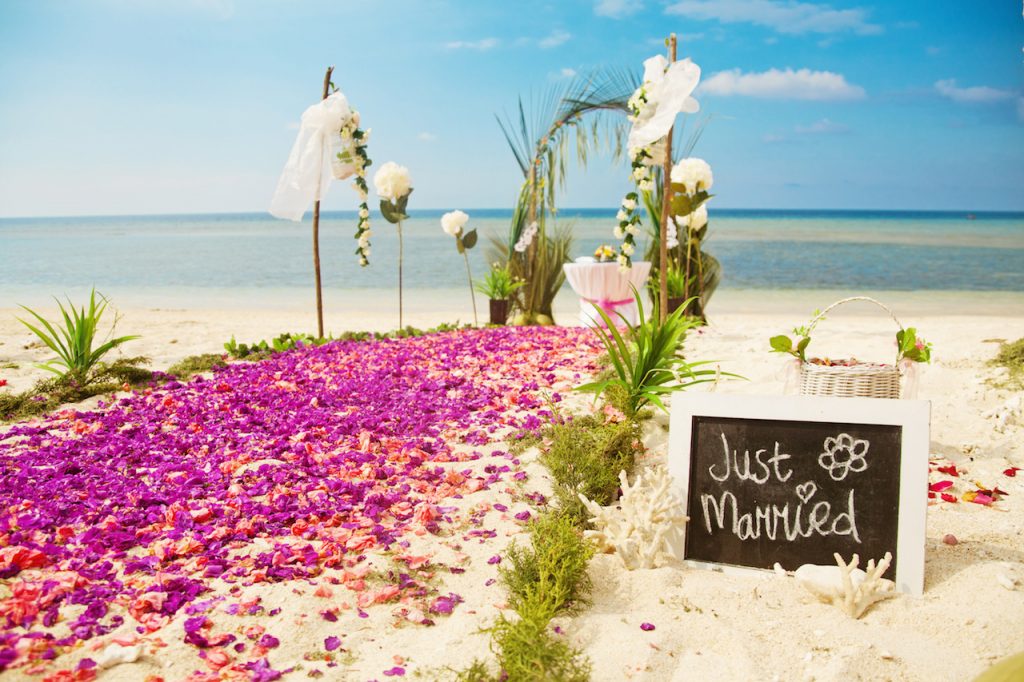 7 Destination Wedding Hotspots
Dreaming of a destination wedding? From the sandy beaches of Southern California to picturesque Jamaica, here are seven destination wedding hotspots that can deliver a gorgeous ceremony setting and romantic honeymoon all rolled into one:
1. The Bahamas – Arguably one of the most popular destinations for weddings, the Bahamas are located just off the coast of Florida and offers couple everything from 24/7 rest and relaxation to an exciting, nonstop nightlife. You can choose between a handful of islands, from low-key islands to more developed ones.
2. Jamaica – For couples who want a beach wedding and tropical honeymoon, Jamaica is tough to beat. The lush island is home to more all-inclusive resorts than any other destination in the Caribbean and has plenty of beaches, mountains and waterfalls for the adventurous couple to explore.
3. Hawaii – The tropical state has become the quintessential destination wedding hotspot with couples flocking there year round for a picturesque and memorable destination wedding unlike any other. And while it's hard to argue against the fact that Hawaii is one of the most beautiful places on Earth, it can also be one of the most expensive!
4. The Virgin Islands – Since the islands are a territory of the United States, they offer the perfect tropical setting for a destination wedding without the hassles often associated with traveling to and getting married in a foreign country.
5. Aruba – This tiny island is south of the Caribbean hurricane zone so it's a popular year-round destination. While some may complain there's not much to do, those who enjoy lounging on the beach during the day and hitting the casinos at night will be thoroughly entertained!
6. Akumal, Mexico – Located along the Riviera Maya of Mexico's Yucatan Peninsula, akumal weddings can offer the stunning tropical views and settings typical of Mexico beach towns without the "spring break" qualities associated with tourist traps like Cancun or Puerto Vallarta.
7. Fiji – For a truly unique and unusual destination wedding, Fiji is the place to go! The exotic locale offers a hard-to-find island charm and relaxing detachment from the rest of the world. There's tons to do, from deep sea fishing to scuba diving, and couples can enjoy delicious cuisine and the local culture.
About Author